Design for Disaster
Teaching design and providing relief in Karachi, Pakistan.
CLIENT
Private
WORK
Branding, Advertising, Social media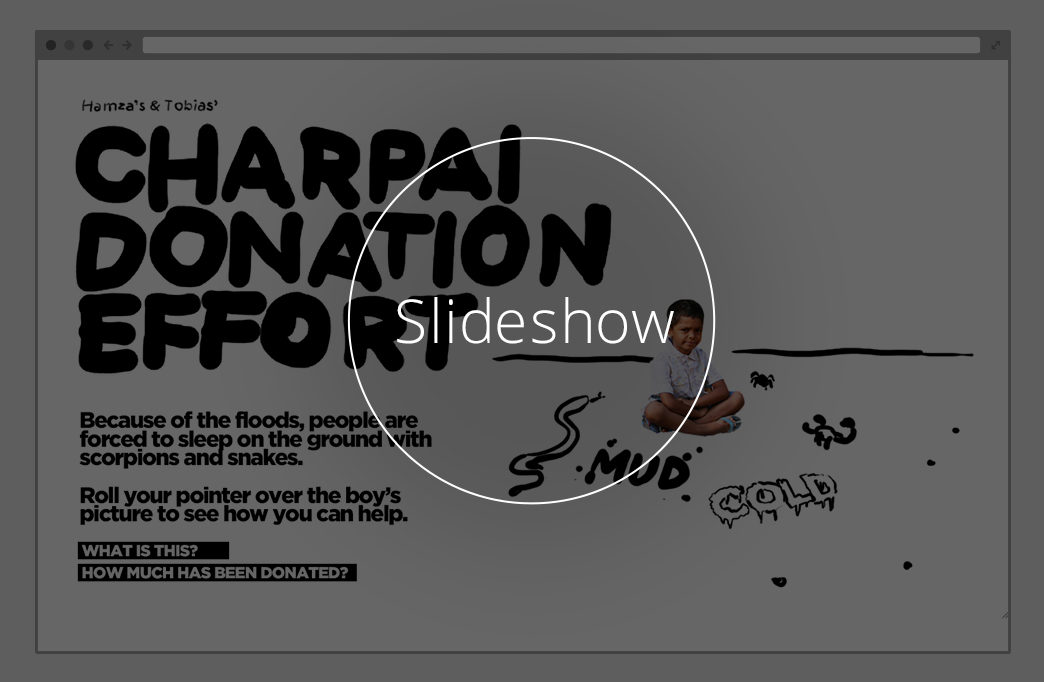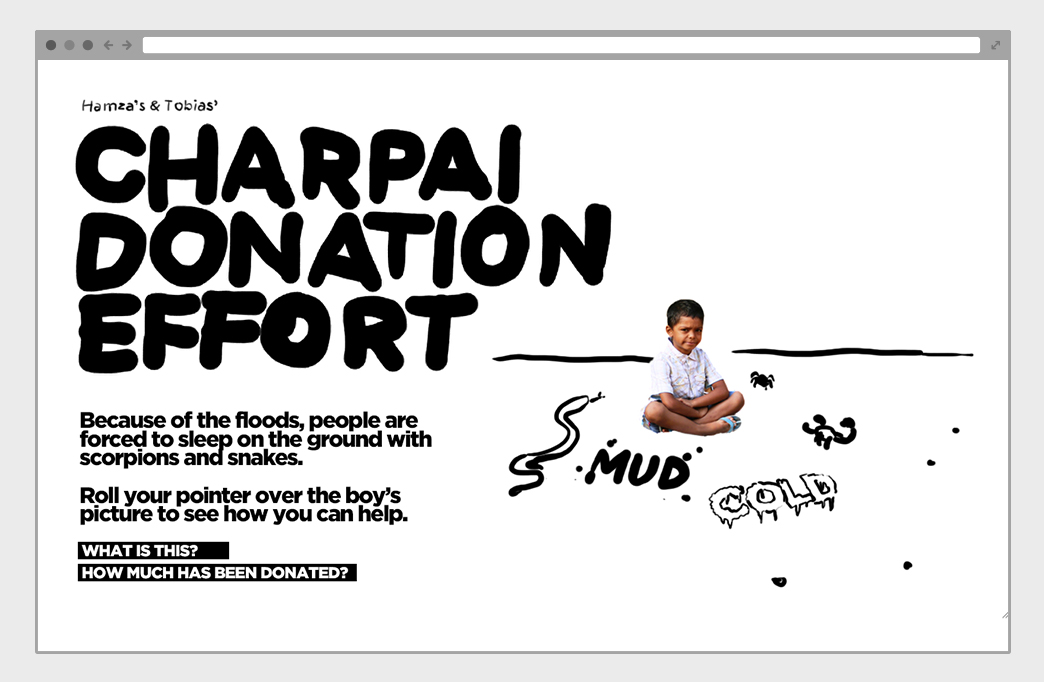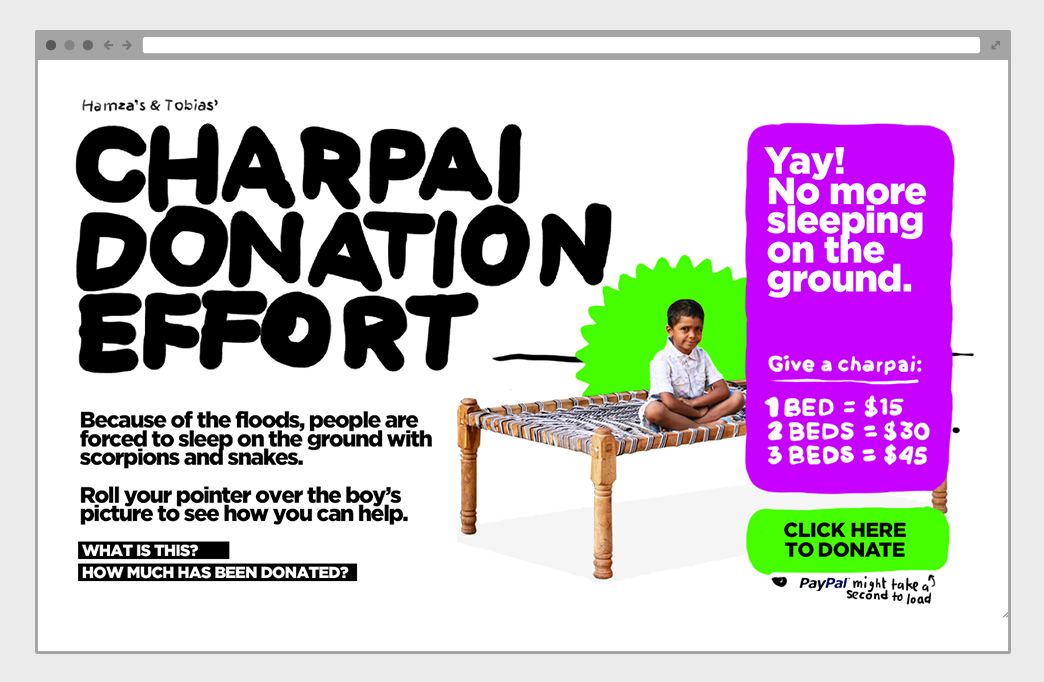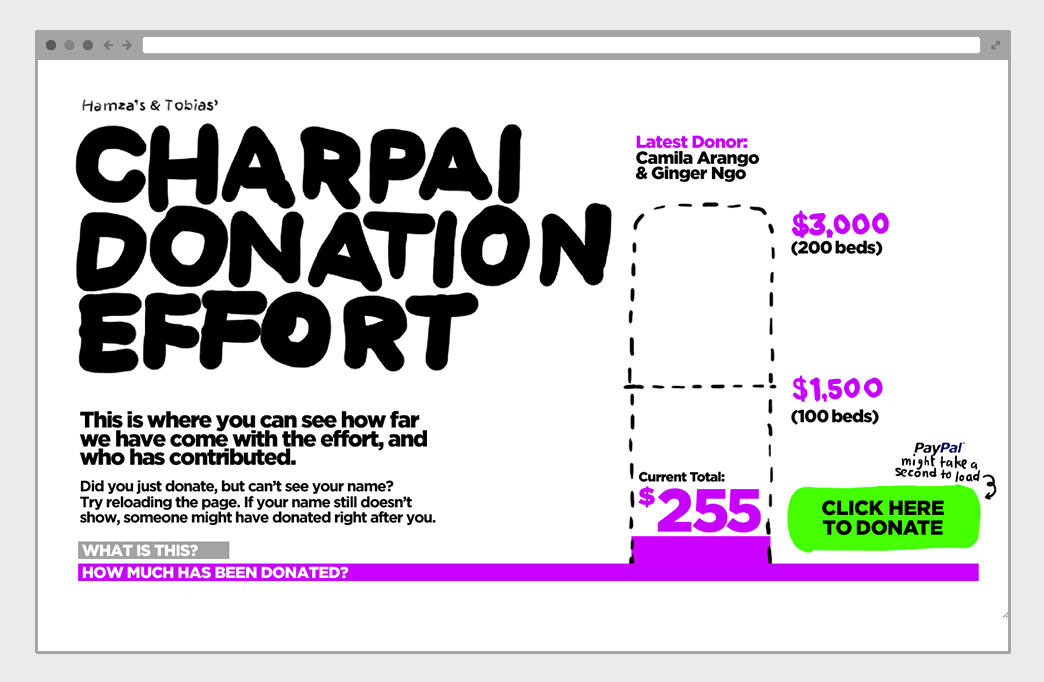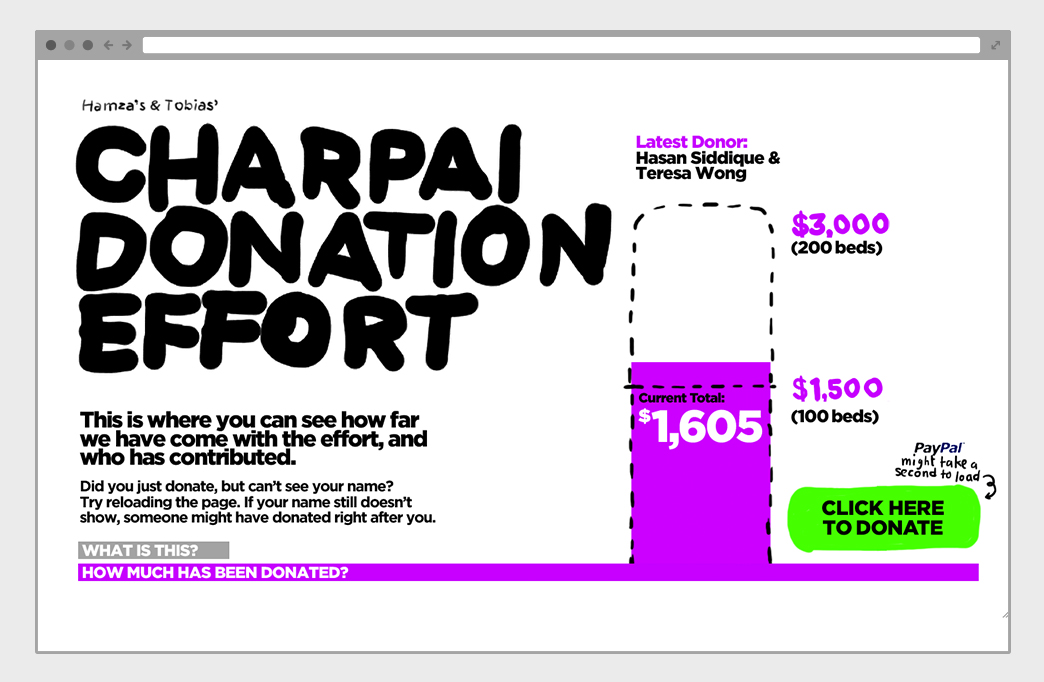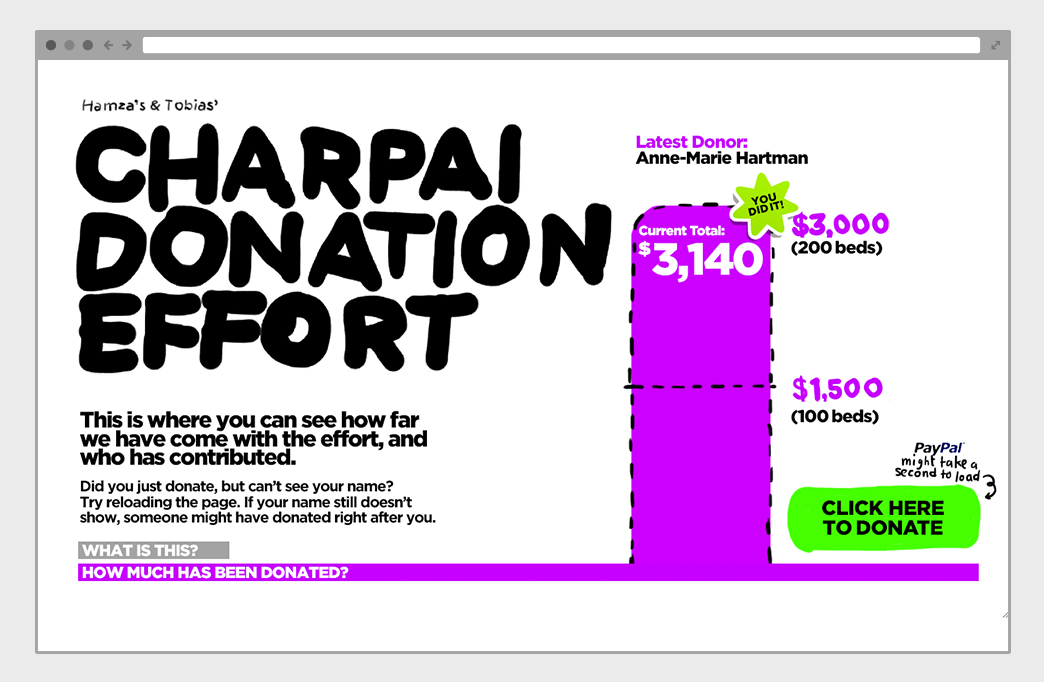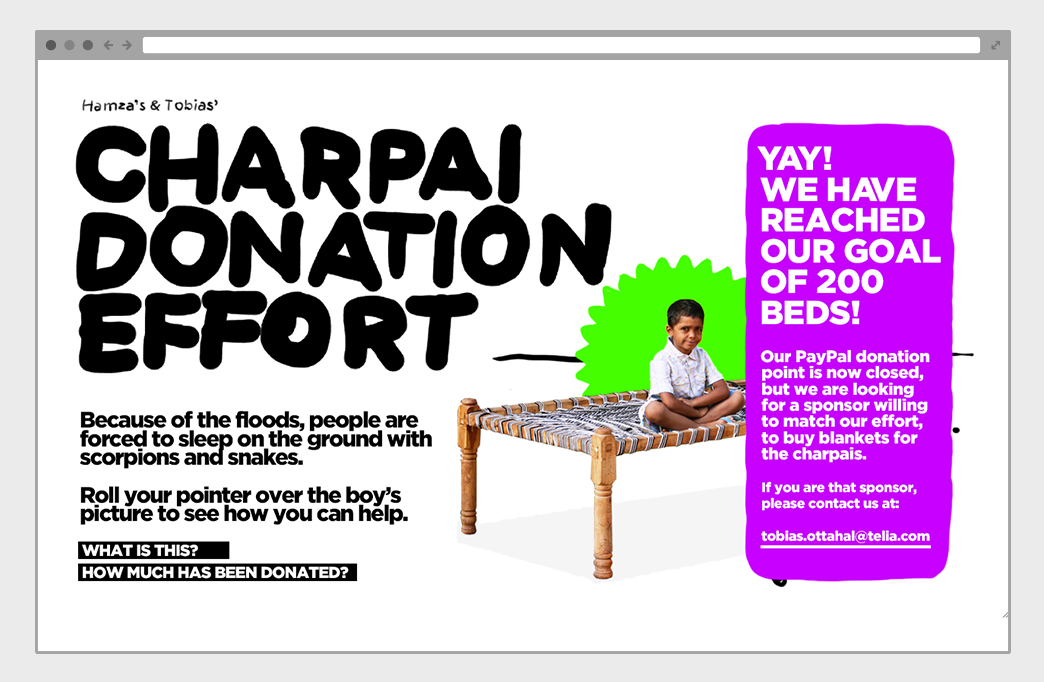 WHAT IT IS
In the fall of 2010, designer Hamza Vora and myself anticipated teaching a design course at Karachi University, Pakistan.
THE CHALLENGE

A week before our arrival, the worst floods in the country's history broke out, completely changing the premises of the trip. As a response to the situation, we instead taught a special topics class on design for disaster relief and initiated a fundraising campaign to purchase cots for the affected people that were displaced from their homes and living in displacement camps on the outskirts of the city. The goal was to raise $3,000, or enough to buy 200 cots, as that was the size of the camp we had chosen to focus on. The access to these cots, ("charpais" in Urdu), were a basic necessity for the inhabitants of the camps to avoid sleeping on the cold ground with snakes and scorpions.
MY ROLE

I designed the campaign's branding and website. About halfway to our goal, the contributions started to slow down, so we issued a challenge: If we could raise $1,500 by the end of the weekend, we would record a re-enactment of the music video to Bonnie Tyler's pop anthem "Total Eclipse of the Heart". Soon after that, we reached the $1,500 mark and continued on to raise more than $3,000 within ten days. Once the cots were bought, we personally delivered them to the camp.

The above presentation is an edited version of the one we presented at Google.org. You can find the full version here.

Campaign website coding by Dustin Grof.